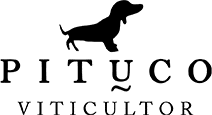 The Mediterranean
Balcony


We decided to continue our search for exciting vineyards driven by our philosophy to procure the highest quality in the field.
For our first finding, we did not have to move much. We found three plots with enormous potential 30 kilometers from Casalta in Montealegre del Castillo, Albacete, within the Jumilla Denomination of Origin. One of them had been abandoned for seven years. Luckily, we managed to recover it and achieve an extraordinary result.
Since then, Pituco Viticulturist was born. This name was given as a tribute to our old friend Pituco who accompanied us in the constant search for new challenges.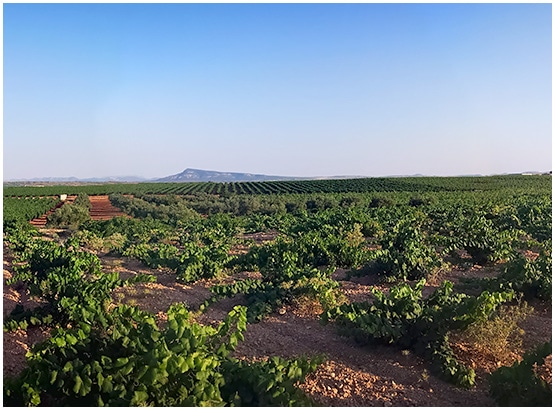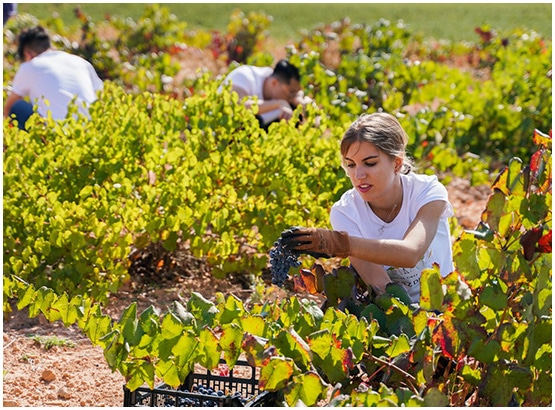 Our vineyards are in the municipality of Montealegre del Castillo, Albacete, within the area known as La Semilla. There we have a total of 7.5 hectares of goblet trained, ungrafted and rainfed vineyards of up to 80 years of Monastrell, Syrah and Garnacha Tintorera. This project is located on a privileged land, at 1000 meters of altitude—one of the highest vineyards of the Jumilla Denomination of Origin.
The altitude of this terroir moderates the effects of climate change, hence retaining a higher amount of natural acidity and a lower pH than we usually see in Jumilla. As a result, we harvest grapes for high-end wines with a greater aging potential.

Pituco Viticulturist maintains the essence that gives Rodríguez de Vera its personality, but in a different environment and terroir. These wines are also made by our winemaker Pepe Rodríguez de Vera staging the grapes, the most precious raw material, as the protagonist.
To have the best version of our grapes in the wine, we meticulously carry out a double selection of the fruit. The first selection is in the vineyard as we harvest only the best grapes by hand, and the second one is in the winery through a selection table. The fermentations take place in small stainless-steel tanks with variable maceration periods. Subsequently, our wines surpass a period of aging in French oak barrels. After bottling, always with minimal or non-existent filtration, the wines are stored (up to 3 years) until they are ready to be enjoyed. This time in the bottle helps the wine to become round and refined.