Vure wines from
magical vineyards


Privileged terroirs are constantly mistreated to produce wines without soul. In 2020 four friends from the professional world of wine, Pepe Rodríguez de Vera, Hilarión Pedauyé, Álvaro Ruiz and Alberto Soriano, joined their paths to solve one dilemma. They all felt frustrated when traditional varieties, emblematic vineyards and unique production methods of the Valencian Community started to disappear to make way to the mass production industry. The four friends decided to develop Sopla Levante to make a change in this trend.
This project begins in possibly the most mythical place of the Valencian Community: the Natural Park of La Mata in Alicante. A place that in ancient times had 250 hectares of which only 35 remain today.
La Mata is a magical place with ancient vineyards standing just a few meters from the beach and the salt flats. This natural park surpasses extreme weather and salinity conditions that provide an incredible personality to the wines. Sopla Levante is also emerging in Requena with old Bobal vineyards. We are quickly including new plots of Monastrell, Cariñena, Valenci Negre, and some other indigenous varieties.
In this project we don´t look for profitability but rather we act upon what we are passionate about.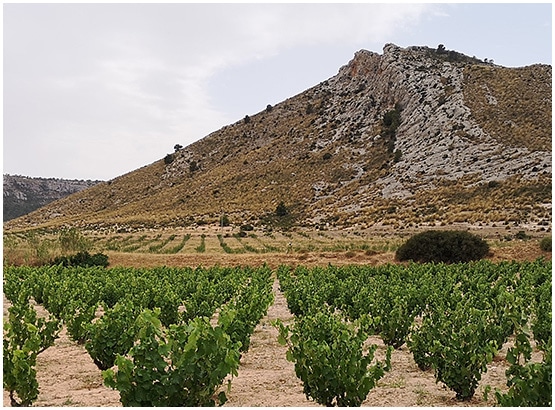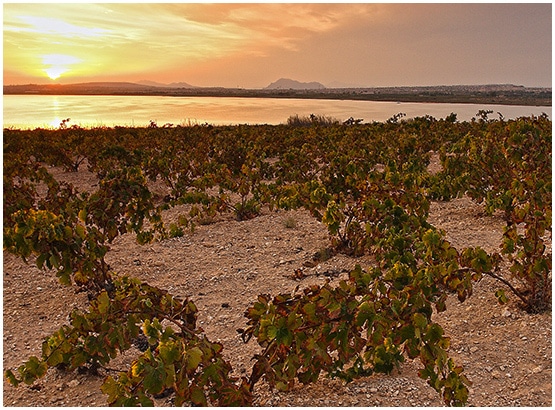 Sopla Levante aims to put in value traditional varieties and emblematic vineyards that are disappearing. Some of these vineyards are currently the only ones in the world containing this varieties. We are talking about micro-vineyards of varieties in danger of extinction such as the Gustico de Elche or the Valencí Negre. In collaboration with the University of Valencia, we work to determine unidentified varieties and to get a better understanding of some minority ones such as Esclafagerre, Parrell, Forcallat, Crujidera … Finally, we also work with mythical vineyard plots formed with better-known varieties, such as Bobal, Monastrell and Cariñena, in a pure commitment to express a terroir that has made us fall in love with the region.

Our challenge with Sopla Levante is to bring the simplicity of an unknown variety or a spectacularly unique terroir to its maximum expression. That is why, in this project, we work with micro-vinifications—one for each of our plots—in a natural way. We do not add sulphites in our elaborations. We use the wild strains of yeasts from within the vineyard itself—making a pied de cuve in site which we later transfer to the winery to start the fermentation process of that plot. In our desire to innovate and get the optimum expression out of each wine, we decided to implement new techniques in some of their production. New techniques such as aging with chips made with dried vine shoots from that same vineyard, aging in barrels that have previously contained Cantueso liquor and maceration with pressing during winter at temperatures below zero. These techniques mixed with traditional elaborations and old techniques of the area such as biological and oxidative aging, and a rancidity processes in demijohns.
biológicas y oxidativas y procesos de enranciamiento en damajuanas.